The Hillsdale County Community Foundation is a non-profit organization that…
The Hillsdale County Community Foundation is a non-profit organization that…
Provides GRANT OPPORTUNITIES to meet the needs of our families, elderly, and youth populations.
Provides SCHOLARSHIPS to Hillsdale County area graduating seniors and residents pursuing their dreams of a higher education.
Provides YOUTH LEADERSHIP TRAINING through grant making and community service opportunities.
Offers a comprehensive PLANNED GIVING PROGRAM aimed at meeting your philanthropic intentions.
Provides the highest level of COMMUNITY ACCOUNTABILITY ensuring your gift is handled according to your wishes.
About Us
$9.8M
Grants & Scholarships
Grants
The Hillsdale County Community Foundation offers several opportunities throughout the year to apply for grant funding. General applications are due November and May 1st each year, while youth grants are due November and April 1st.
Latest News
Find out all about the latest and greatest news from the HCCF. Access our most recent annual report, newsletters, press releases, and more!
Love Your Community
The Love Your Community initiative was formed to support projects and programs aimed at enhancing and engaging communities. A total of $9,250 was awarded to five applicants to improve their communities. Read more here.
Identifying and Addressing Community Needs
The HCCF recently completed a community scan to identify the most pressing needs in Hillsdale County, and to learn more about our residents. To see the results of our community scan, please click here.
Teacher of the Year
If you know a teacher who goes above and beyond the standard requirements and job duties associated with being a teacher, and who enriches the lives of their students and shows dedication to their school and community, you are invited to nominate them for this award.
Nominations for the 2020 Teacher of the Year will be accepted beginning September 1st through December 6th.
Leadership Hillsdale County
Leadership Hillsdale County prepares individuals for leadership roles in various business, civic, citizen and nonprofit organizations within the Hillsdale community.
Be a part of something transformational and join the first class of Leadership Hillsdale County. Give yourself the opportunity to grow and develop into the leader you want to be and go out into the community and make a positive impact.
News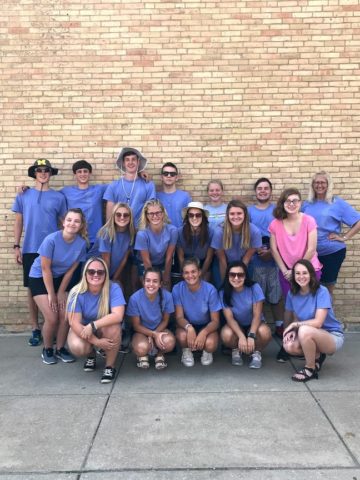 Hillsdale, Michigan – August 6, 2019 On Saturday, August 3rd, the Hillsdale County Community Foundation YOUTH (Youth Opportunities Unlimited Throughout Hillsdale) held a Rock-A-Thon as a fundraiser for the organization. The event was chosen by the YOUTH members as their […]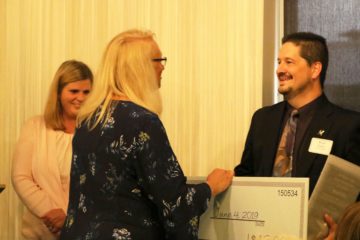 Hillsdale, Michigan – June 11, 2019 The Stanton Foundation and the Hillsdale County Community Foundation is pleased to announce two winners of the 2019 Hillsdale County Teacher of the Year awards, and recognize two teachers who received honorable mentions. Brad […]
The Hillsdale County Community Foundation is proud to announce the continuation of a recognition program for Hillsdale County teachers. Thanks to the generosity of the Stanton Foundation, one Hillsdale County teacher will be the recipient of a $15,000 award as […]
View All