Due to the COVID-19 crisis, the HCCF is currently closed to the public. If you have questions or concerns, our staff can be reached at (517) 439 – 5101 or by email at info@abouthccf.org.
2020 Great Give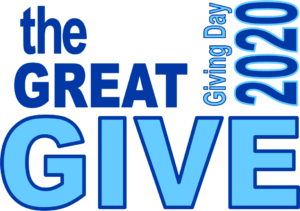 The Hillsdale County Community Foundation is proud to once again host the 2020 Great Give aimed at encouraging all of Hillsdale County to give to local non-profits on one specific date – December 1st!
December 1st is Giving Tuesday, a global day dedicated to giving back. On Giving Tuesday, charities, families, businesses, community centers, and students around the world will come together for one common purpose: to celebrate generosity and to give.
The HCCF is encouraging Hillsdale County residents to celebrate the spirit of philanthropy by donating to our local nonprofits. Funds from a bonus pool will be distributed and awarded by the HCCF to participating agencies in several ways during the Great Give.
Please plan now to support your local non-profit. Online gifts are encouraged using the HCCF donate page. There will be drive through and drop off options for donors at this years location, the former Cottage Inn building, 182 W. Carleton Rd.
COVID-19 Response & Grant Application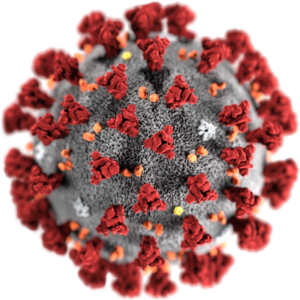 Today, as our community faces the COVID-19 crisis, we have established the Hillsdale County Emergency Relief Fund to address the immediate needs of the  most vulnerable community members. With this fund, HCCF will be able to make emergency grants to local organizations responding to the emergent needs in Hillsdale County.
To learn more or to apply for the Hillsdale County Emergency Relief Grant, click HERE. 
Currently, only 501(c)3 non-profit organizations can apply for this funding.  Grants may be used to provide flexible dollars to local organizations that are helping our community's most vulnerable residents with increased or unexpected needs due to the COVID-19 pandemic that, if unmet, could result in a crisis situation for those individuals and their families.
About Us
$12.7M
Grants & Scholarships
5,900
Donors and Counting
The Hillsdale County Community Foundation is a non-profit organization that…
The Hillsdale County Community Foundation is a non-profit organization that…
Provides GRANT OPPORTUNITIES to meet the needs of our families, elderly, and youth populations.
Provides SCHOLARSHIPS to Hillsdale County area graduating seniors and residents pursuing their dreams of a higher education.
Provides YOUTH LEADERSHIP TRAINING through grant making and community service opportunities.
Offers a comprehensive PLANNED GIVING PROGRAM aimed at meeting your philanthropic intentions.
Provides the highest level of COMMUNITY ACCOUNTABILITY ensuring your gift is handled according to your wishes.
Grants
The Hillsdale County Community Foundation offers several opportunities throughout the year to apply for grant funding. General applications are due November and May 1st each year, while youth grants are due November and April 1st.
Identifying and Addressing Community Needs
The HCCF recently completed a community scan to identify the most pressing needs in Hillsdale County, and to learn more about our residents. To see the results of our community scan, please click here.
2020 Scholarships Winners
HCCF is pleased to announce the 2020 Scholarship Recipients. Congratulations to the Class of 2020 and all of our scholarship winners!
Click here for our full listing of scholarship winners. 2020 Scholarship Winners
Note: Scholarship winner information packets and yard signs are available at the Foundation office, 2 S Howell St. Hillsdale, MI 49242. Although we are closed to the public, our front vestibule will be open for your convenience.
News
Hillsdale, Michigan – January 6th The Hillsdale County Community Foundation is pleased to announce the recipients of our fall grant cycles. A total of $58,963 has been awarded to area non-profit organizations for projects or programs to benefit Hillsdale County […]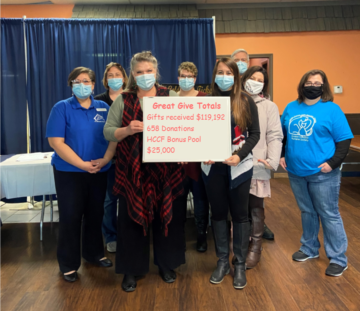 Hillsdale, Michigan – December 8, 2020 Hillsdale County residents came together at the Hillsdale County Community Foundation's Great Give to make it a great day of giving. As a community, donors demonstrated the importance of generosity through acts of giving. […]
Hillsdale, Michigan – October 14th 2020 The Hillsdale County Community Foundation is reminding area non-profits of the upcoming deadline for applications for the November general grant cycle. All grant applications are due in the HCCF office by 4 pm on […]
View All