At this time, the HCCF offices will remain closed to the public while we reimagine our office structure. Staff will continue to be accessible via phone at (517) 439-5101 and by email info@abouthccf.org.  Appointments are available upon request.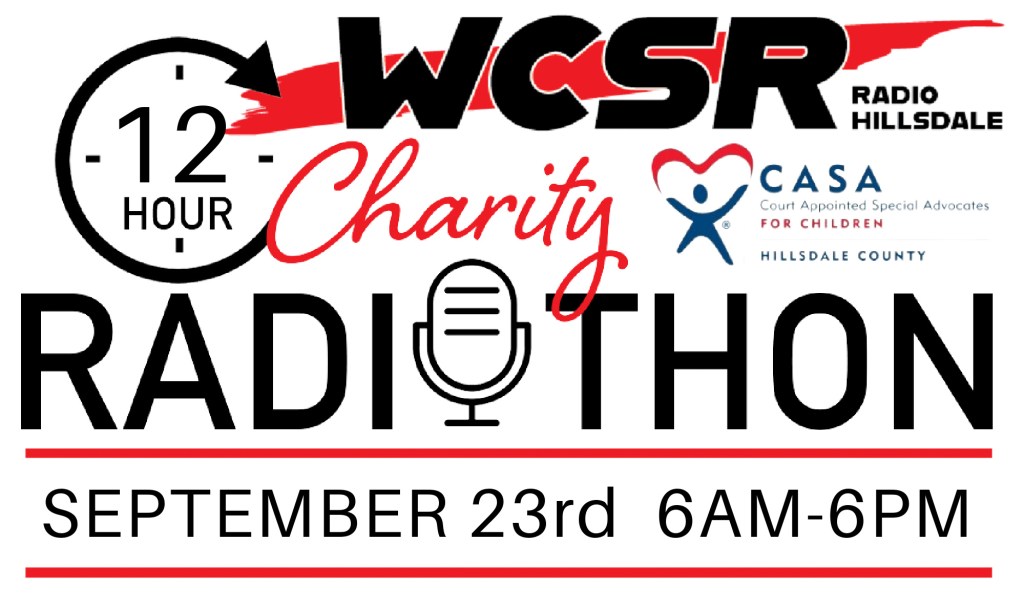 Hillsdale CASA Inc. Radiothon
Goal - $10,000
Help CASA reach their fundraising goal of $10,000 by September 23rd at 6:00 pm. To support their efforts, please use the donation link below.
About Us
$12.7M
Grants & Scholarships
5,900
Donors and Counting
The Hillsdale County Community Foundation is a non-profit organization that…
The Hillsdale County Community Foundation is a non-profit organization that…
Provides GRANT OPPORTUNITIES to meet the needs of our families, elderly, and youth populations.
Provides SCHOLARSHIPS to Hillsdale County area graduating seniors and residents pursuing their dreams of a higher education.
Provides YOUTH LEADERSHIP TRAINING through grant making and community service opportunities.
Offers a comprehensive PLANNED GIVING PROGRAM aimed at meeting your philanthropic intentions.
Provides the highest level of COMMUNITY ACCOUNTABILITY ensuring your gift is handled according to your wishes.
2021 Scholarship Winners
HCCF is pleased to announce the 2021 scholarship recipients. Congratulations to the Class of 2021 and all of our scholarship winners!
Click here for a full listing of scholarship winners.
Grants
The Hillsdale County Community Foundation offers several opportunities throughout the year to apply for grant funding. General applications are due November and May 1st each year, while youth grants are due November and April 1st.
Identifying and Addressing Community Needs
The HCCF recently completed a community scan to identify the most pressing needs in Hillsdale County, and to learn more about our residents. To see the results of our community scan, please click here.
News
View our 2021 Summer Newsletter.
Hillsdale, Michigan – September 20, 2021 If you are planning on attending college, seeking employment after high school or enlisting in the near future, you should take advantage of the Hillsdale County Community Foundation's 15th annual Hillsdale County College and […]
Hillsdale, MI, August 31, 2021– The Hillsdale County Community Foundation recently received notification that it has again met the nation's highest philanthropic standards for operational quality, integrity and accountability. The notice comes from the Council on Foundations, a national professional […]
View All