The Hillsdale County Community Foundation is a non-profit organization that…
The Hillsdale County Community Foundation is a non-profit organization that…
Provides GRANT OPPORTUNITIES to meet the needs of our families, elderly, and youth populations.
Provides SCHOLARSHIPS to Hillsdale County area graduating seniors and residents pursuing their dreams of a higher education.
Provides YOUTH LEADERSHIP TRAINING through grant making and community service opportunities.
Offers a comprehensive PLANNED GIVING PROGRAM aimed at meeting your philanthropic intentions.
Provides the highest level of COMMUNITY ACCOUNTABILITY ensuring your gift is handled according to your wishes.
About Us
$11.8M
Grants & Scholarships
5,600
Donors and Counting
Hillsdale County Community Relief Fund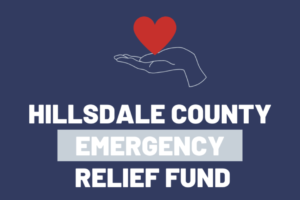 The Hillsdale County Community Foundation has created an Emergency Relief Fund to address the immediate needs of our most vulnerable community members during this crisis. With this fund, we will be able to make emergency grants to local non-profits responding to the emergency needs in Hillsdale County.
If you would like to support your community during this crisis, you can mail a contribution to the Hillsdale County Community Foundation at PO Box 276, Hillsdale MI 49242 or donate online here to the "Hillsdale County Emergency Relief Fund".
2020 Scholarships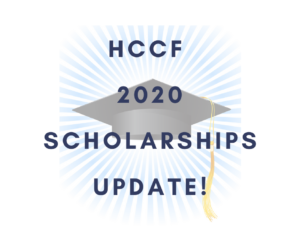 2020 Scholarship winners will be announced on social media and on our website on Friday, May 29th! Be sure to check our Facebook page and website for updates. Thank you, seniors!
Grants
The Hillsdale County Community Foundation offers several opportunities throughout the year to apply for grant funding. General applications are due November and May 1st each year, while youth grants are due November and April 1st.
Latest News
Find out all about the latest and greatest news from the HCCF. Access our most recent annual report, newsletters, press releases, and more!
Leadership Hillsdale County
Leadership Hillsdale County prepares individuals for leadership roles in various business, civic, citizen and nonprofit organizations within the Hillsdale community.
Be a part of something transformational and join the first class of Leadership Hillsdale County. Give yourself the opportunity to grow and develop into the leader you want to be and go out into the community and make a positive impact.
Identifying and Addressing Community Needs
The HCCF recently completed a community scan to identify the most pressing needs in Hillsdale County, and to learn more about our residents. To see the results of our community scan, please click here.
News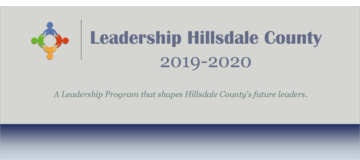 Hillsdale, Michigan – October 25, 2019 The Hillsdale County Community Foundation introduced a new leadership program to Hillsdale County on October 9th during the Trends Luncheon at the Michindoh Conference Center. Leadership Hillsdale County is a leadership program that shapes […]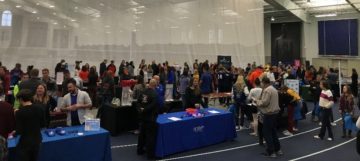 Hillsdale, Michigan – October 17, 2019 The Hillsdale County Community Foundation's 13th annual Hillsdale County College Fair took place on Monday, October 14th at the Margot V. Biermann Athletic Center on the campus of Hillsdale College. The event included 36 […]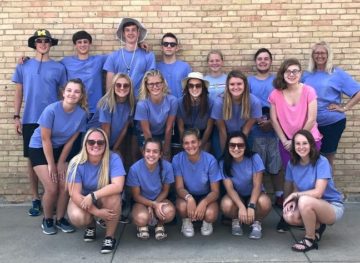 Hillsdale, Michigan – August 6, 2019 On Saturday, August 3rd, the Hillsdale County Community Foundation YOUTH (Youth Opportunities Unlimited Throughout Hillsdale) held a Rock-A-Thon as a fundraiser for the organization. The event was chosen by the YOUTH members as their […]
View All